William Blankinship, a TV editor who worked on TLC's Jon and Kate Plus 8 and other family-oriented reality TV, was arrested last week on child porn charges.
Blankinship, 56, has been charged with 10 counts of sex exploit of a minor, meaning he possessed photos and/or video of a minor engaged in sexual activity.
A subcontractor for Figure 8 Films, Blankenship edited such TLC shows as Jon and Kate Plus 8, its spinoff Kate Plus 8, 17 Kids and Counting and Table for 12.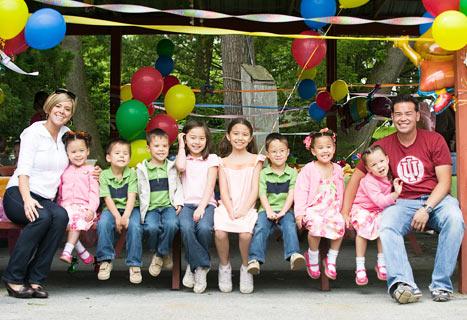 No bond has been set for the accused; he is likely "under the authority of the U.S. Marshals" until trial, a spokesperson for the Federal Bureau of Prisons said.
His employer wasted no time taking action. "Upon learning of the shocking allegations his employment was terminated," Figure 8 films said in a statement.
Fortunately, Blankinship was never in contact with the famous eight Gosselin kids, the 17 Duggar offspring or any other of TLC's stars, according to reports.
"At no time was this man ever in the field or in direct contact with any of the talent for any of our productions," the network said in its own statement.
Source: http://www.thehollywoodgossip.com/2011/10/jon-and-kate-plus-8-editor-arrested-on-child-porn-charges/
Rebecca Mader Ehrinn Cummings Summer Glau Diora Baird Halle Berry